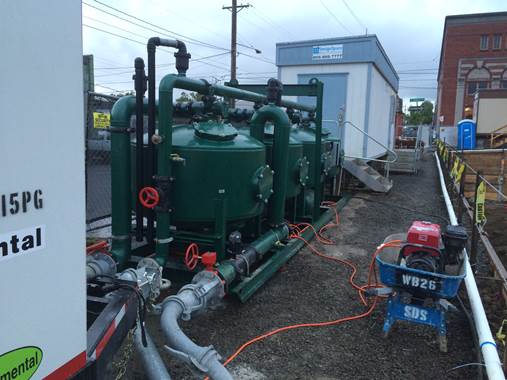 We help our clients by putting their needs at the center of everything we do. Whether providing due diligence and risk assessment, remediation design, soil removal, installation of monitoring wells or any of our other services.
We achieve cleanup objectives for contaminated soil and groundwater in accordance with the requirements of regulatory agencies and lender policies. We work with prospective purchasers, as well as commercial and industrial operators.
In a situation requiring remediation, we carefully assess parameters to implement systems using risk-based decisions involving a variety of approaches. These may include natural attenuation, excavation and off-site treatment, vapor extraction, air sparging, pump and treat, bio-remediation, and/or integrated technologies.
We own and operate a drill rig in-house, which has allowed us to offer shorter turnaround times.
Services include:
Phase I Environmental Assessments
All Phase I ESAs are conducted in accordance with current ASTM Standard E1527 and are AAI complaint.

Typical turnaround is 15 business days or sooner. Occasionally we are able to offer a quicker turnaround.
Subsurface Investigations
Quick response using in-house drilling equipment
Drilling
Soil, groundwater and vapor sample collection

Monitoring well construction

Remediation system installation
Remediation Systems
Design

Installation

Monitoring

Based on best available technology applied to the site
Regulatory Closure
Risk-based evaluations for state NFA determination based on current site conditions or after reduction of contaminant concentrations